Sale of packaging machines for bottles in US
Packaging machines for any kind of bottle
Does your company operate in US and does it need sturdy, reliable packaging machines for bottles? Zambelli has all you need: the company, indeed, sells a wide range of packaging machines for bottles in the United States. They are suitable for many different applications and they are designed to meet any customers' needs, with maximum flexibility and performance.
A wide range of packaging machines
Zambelli is always committed to search for the right machine for any packaging need. Since the bottles market is so vast and various, the company has developed many different machines to meet the specific needs of any industry. Therefore, Zambelli manufactures packaging machines for bottles that are efficient, sturdy and reliable and they're also able to ensure high performance and easy cleaning and maintenance. Our machines and services are also available on one of the biggest markets in the world, such as the United States'. Among many solutions available, we can find:
LFT 20-30-40 shrinkwrappers;
Handle applicator;
Small bottles packing robot application;
CL-CLV shrinkwrappers.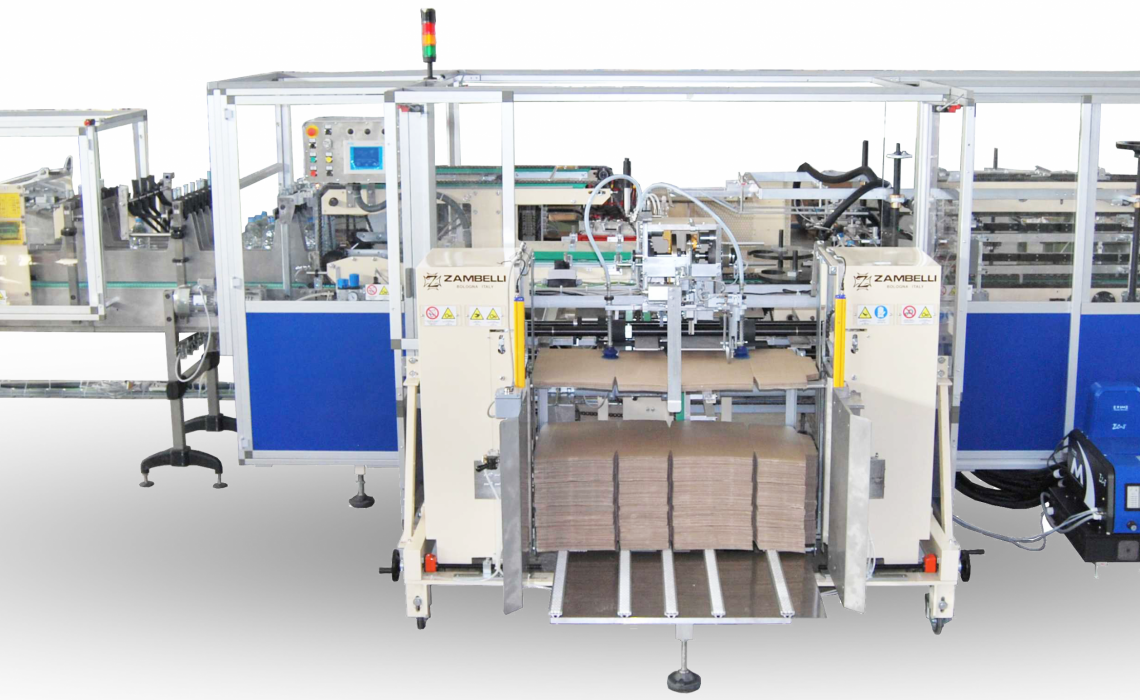 More information about packaging machines for bottles?
If you're looking for other information about the sale of packaging machines for bottles in US, don't hesitate to contact us by filling in the form in the contact section. Send us your questions and requests, ad we will be glad to promptly answer you as fully as possible.