Sealing Bar
For pre-glued and wrap-around cartons
Details
The bar system seals the film fed by two reels, while the oven subsequently shrinks it around the product.
A pneumatic cylinder pushes the bundle past the sealing bars, wrapping it in the film. The closing of the bars then takes care of the sealing.
The temperature of the sealing bars is electronically controlled and the closing movement is pneumatically operated.
The film is hot-cut inside the bars.
Energy saving tunnel
The shrink tunnel present in all Zambelli Shrinkwrap machines has 7 fundamental characteristics:
Tunnel flow setting through adjustable holes
Extra resistors already installed (zero downtime replacement)
Minimum energy consumption
Three possible configurations on the same tunnel (1, 2 or 3 lanes)
Separate cooling section at the exit for best shrink
Tunnel adjustment according to the film characteristics
Possibility of working with different types of films by adjusting the air flows and temperature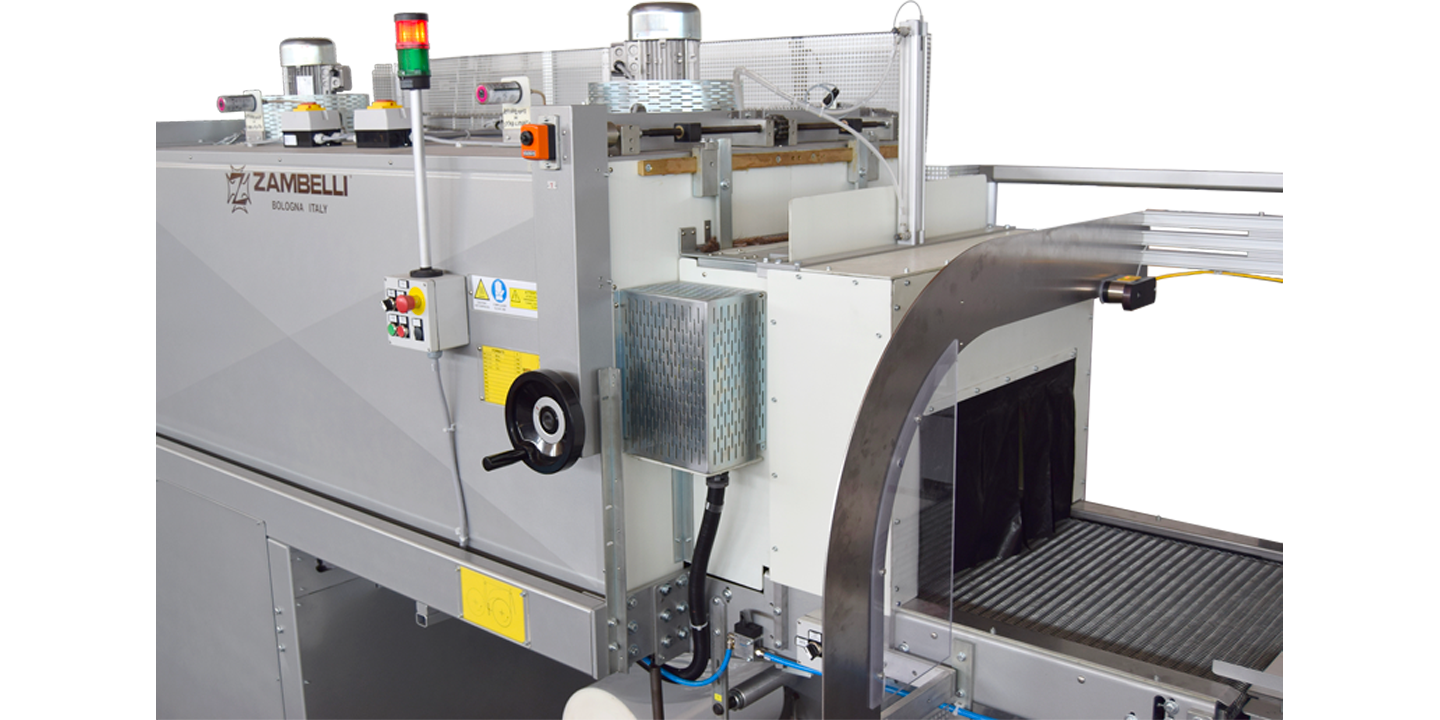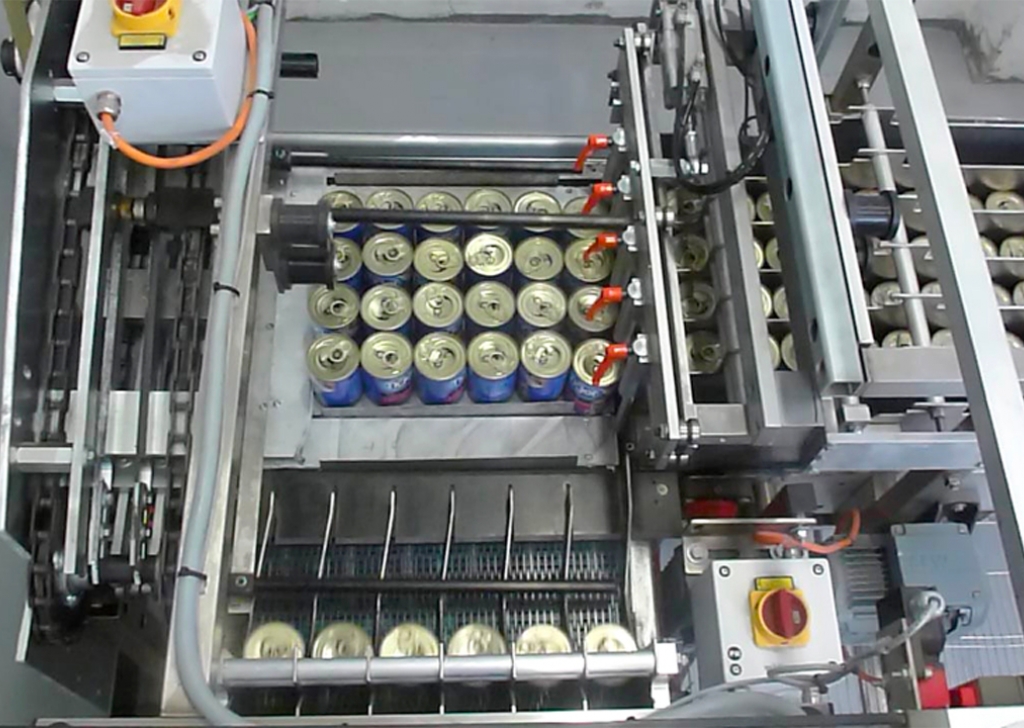 90° continuous translator for multi-flavor cans
It is possible to compose the packs in: 4 flavors, 2 cans and 3 tracks; or 4 flavors, 3 cans and 2 tracks; or in 4 flavors, 6 cans and 1 track.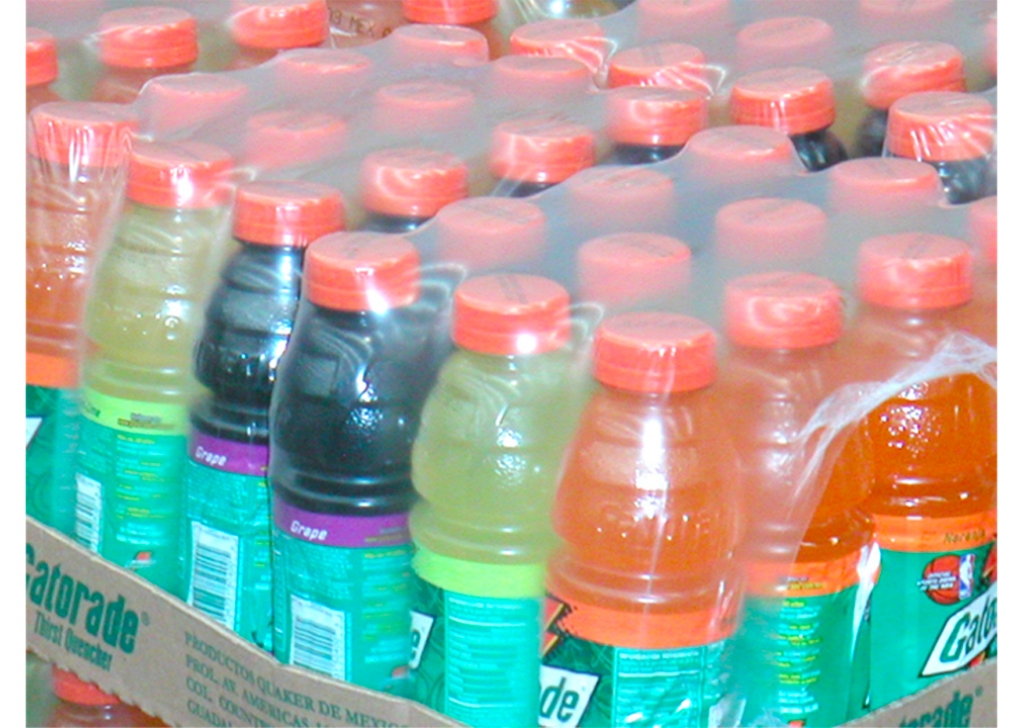 Multi-flavor power supply Special feeds for channeling several rows of product with different flavors, to then be conveyed into a single feed and forming a single bundle.
It can be built in line or with rotary tables.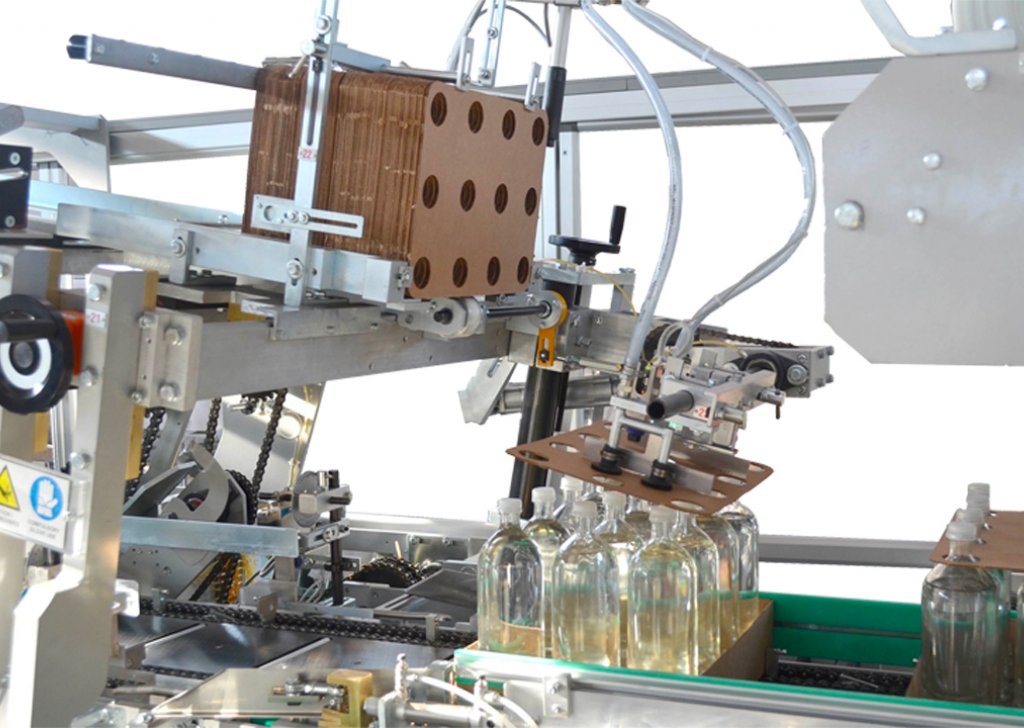 Lids magazine with holes for conical bottles Device for inserting a cardboard from the top with holes, to be placed on the neck of the bottles in order to keep them in the correct position during wrapping and retraction.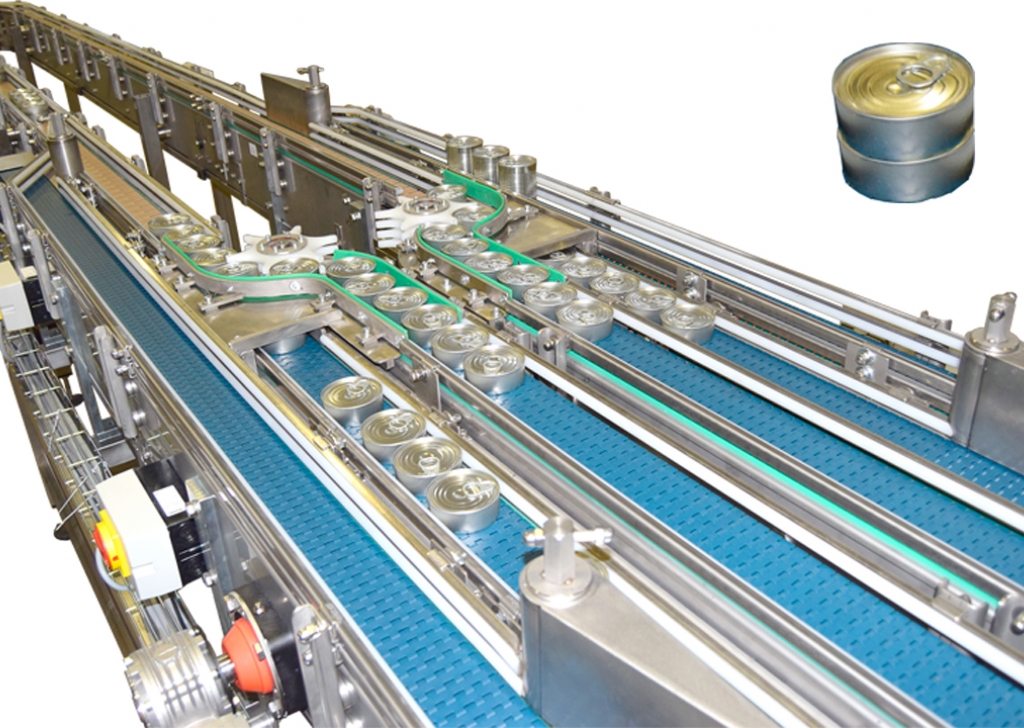 Continuous stacker for stackable cans
Can stacking system consisting of infeed belts complete with overlapping unit with stars.
The cans transported to the entrance of the machine are then packaged in tray + film or wrap-around.
On Zambelli shrinkwrappers it's possible to exploit brushless motors to the guides normally adjustable by hand wheel for quick format change.
The carton loading operation takes place in the external area of the magazine and then, in autonomy, brushless motors operated system that refills the main machine magazine, increasing machine's magazine autonomy.
The insulated shutters are placed at both ends of the tunnel, designed to lower themselves automatically to reduce energy consumption and for a quick reaching of the temperature "set point".
Moreover via PLC (i.e. the touch screen PC available on all Zambelli machines) it's possibile to modulate the heating energy of the resistances according to the temperature detected inside the shrink tunnel.
Through the PLC, it's possible to automatically activate the lubrication pump for a set time after a set machine working time.
In addiction to the above, the touch screen PC also includes: alarms complete with pictures and explanation for troubleshooting, video instructions for format change over, recommended spare parts list, electric diagram, use & maintenance manual and, finally, machine performance statistics.
Did you know that each machine is available in multiple versions?
We have created intelligent, modular and tailored packaging solutions
to meet every production requirement..
Request information