Food packaging machines for sale in US
Packaging machines for many different food products
Do you need packaging machines for the food industry? Zambelli is an Italian company that has been dealing with the production and sale of food packaging machines for 50 years. It is now a leading company in this field, its machines are sold worldwide and are also available in the US.
Which sectors of food industry?
In the United States Zambelli Packaging sells a wide offer of high-quality packaging machines for many different purposes in the food industry. This industry, of course, deals with very delicate products and all the processes are regulated by federal and international laws. Packaging must be, first of all, a safe and clean process. Zambelli is committed to provide these unmissable features in all its machines. The wide range of machineries are suitable for uses in many food & beverage sectors, such as:
Baby food: glass and plastic jars;
Bakery and breakfast food: cartons and flow packs;
Beverages: bricks, glass or pet bottles, multipacks;
Edible oil;
Spices, sauces and jams.
Packaging machines for food on sale in the US
Zambelli Packaging offers a vast range of solutions for all kind of food, and they are available in the USA. Our machineries use a friendly technology that permits maximum autonomy. Installation times, cleaning and maintenance are reduced to the minimum, with less wear and adjustments. Food industry comprehends a wide range of different products with many packaging formats: this calls for top-quality versatility. The packaging machines uses innovative technologies to adapt to many different products, always working with them in complete safety. Among many machines provided by Zambelli, we can indicate, for food industry: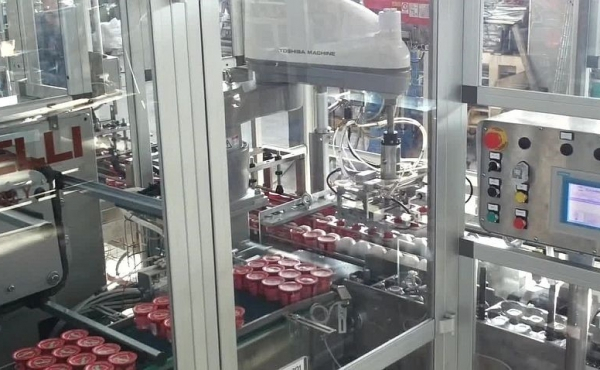 More information about packaging machines for food industry
If you need further information about Zambelli's packaging machines for sale in US, send us your questions and requests by filling in the form in the contact section. An expert member of our staff will promptly answer.