Automatic packaging machines are mechanical and electronic systems that contain and protect goods by means of packaging materials as cardboard or plastic film. Packaging materials and packaging machines make it possible to preserve, transport, store and sell food and many other goods.
What items can be packed by automatic packaging machines?
The hygiene standards imposed by national and international regulations make it necessary to preserve products efficiently. It's important to rely on packaging machines designed to pack a wide range of products. Those proposed by Zambelli, for example, allow to package various types of products, including:
Food (ice cream, milk & dairy, spices, sauces and jams, pet food, baby food, edible oil, canned food)
Beverage (water, coffee, juice, energy drink, soft drink, spirits)
Home care (napkins, wet wipes, detergent powder and liquid)
Industrial material (for the welding industry, lube oil)
The complementary functions of packaging machines
In an increasingly competitive market, it's necessary to have integrated systems that are able to perform a greater number of activities than just packaging. In order to make the entire production chain more efficient it will be useful to integrate in your company packaging machines equipped with additional functions, useful to create packaging tailored to every need. Zambelli, thanks to the constant development of new technologies, is able to integrate to its machines, for example, robotized Pick & Place for the insertion of gadgets.
What automatic packaging machies are available?
Zambelli has invested to expand its product portfolio. Relying on Zambelli means having the opportunity to choose from a wide range of packaging machines, which can be customized according to individual needs. Among the standard models there are: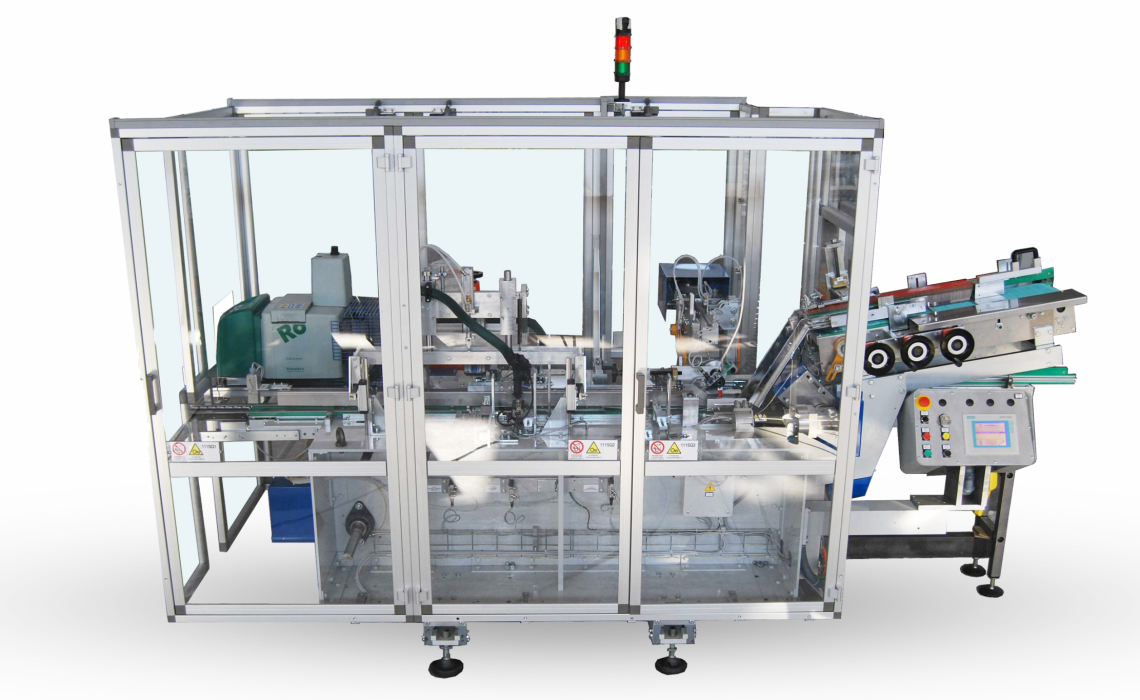 How can you get more information?
To request a quote or simply to look for more information about the company's packaging machines, access the contact section. By filling out the form inside, you can get all the required details.