Sale of packaging machines in US
Manufacturing state-of-the-art packaging machines
Zambelli is an Italian company – established near Bologna in 1969 – that deals with the sale of packaging machines in the United States. It is a leading company in the packaging sector, with long decades expertise and know-how; it can count on a highly trained and constantly updated staff that is always committed to provide the perfect solution for any need of our customers.
Why choosing Zambelli's packaging machines?
Zambelli takes care of all stages of the production of its packaging machines: design, production, assembly, installation, technical documentation, spare parts. These machines are meant to satisfy every need in many different fields of application. This calls for maximum flexibility and reliability, but also high efficiency and focus on performance. Our packaging machines employ a friendly technology, simple to install and to use, that allows your company to get the following advantages:
Reduced costs of ownership;
Less wear, therefore less costs of maintenance;
Facilitation in training;
Easy cleaning and maintenance operations;
Low power consumption and low environmental impact.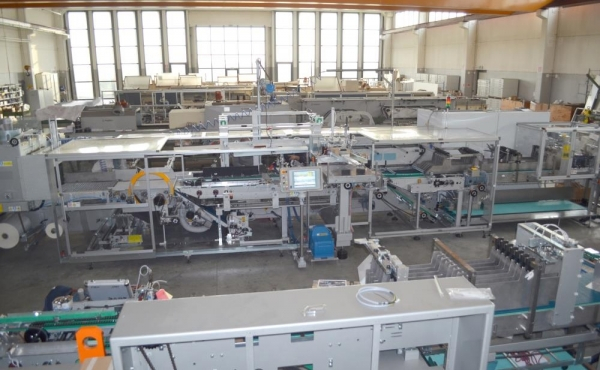 A complete range of packaging machines for sale in US
Zambelli manufactures many different kinds of packaging machines, suitable for many different needs and products. Our machines are well-known worldwide for the innovative technologies and are widely used in many industries, like food & beverage, cosmetics, oil, pharmaceutical and many others. Since all the industries produce and package different containers (bottles, jars, cans, bricks and so on) the company has committed to realize packaging machines suitable for any need. These machines include:
Cartoners;
Shrinkwrappers;
Case Packers;
Robotic applications.
Further information about our packaging machines
Are you looking for more information about Zambelli's packaging machines for sale in the United States? Contact us by filling in the form in the contact section with your questions and doubts; we will be glad to answer as soon as possible.