The main materials used for secondary packaging are:
Heat-shrink film
Cardboard
The choice between these two materials depends on the production, storage and transport requirements of the goods to be packaged.

In this article we will analyse the properties that differentiate heat-shrink film from cardboard, and try to understand in which situations one material is more suitable and vice versa.
Secondary Packaging: differences between heat-shrink film and cardboard
Heat-shrink film

Heat-shrink film is used in Shrinkwrappers.
It is especially suitable for automation because it is used in the form of long-lasting reels.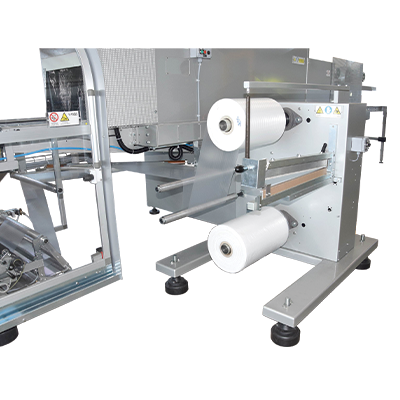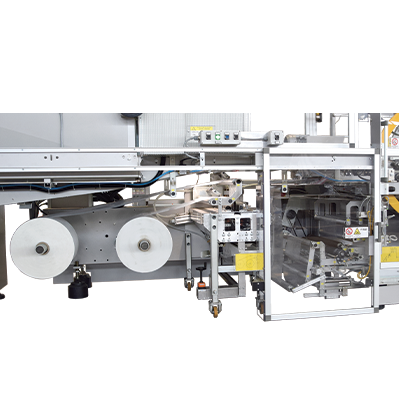 Only weight-bearing products such as cases, cans, glass bottles, or rigid or pressurised plastic bottles can be packaged in heat-shrink film alone. This is because film packaging is unable to support the weight of other packages stacked on top during storage and transport.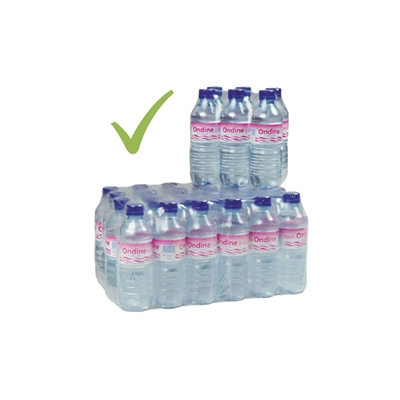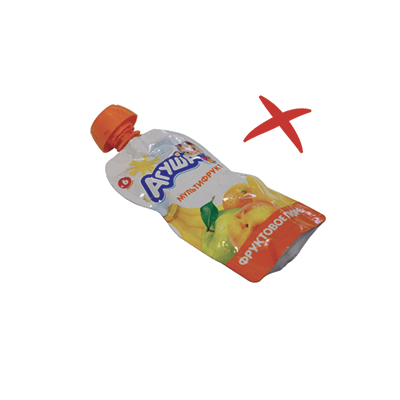 Film packaging is recyclable, but not always biodegradable or compostable.
Cardboard

Cardboard, on the other hand, is used in Cartoners and Case Packers.

Operators must fill the blank magazine with cardboard more often than they need to change film reels.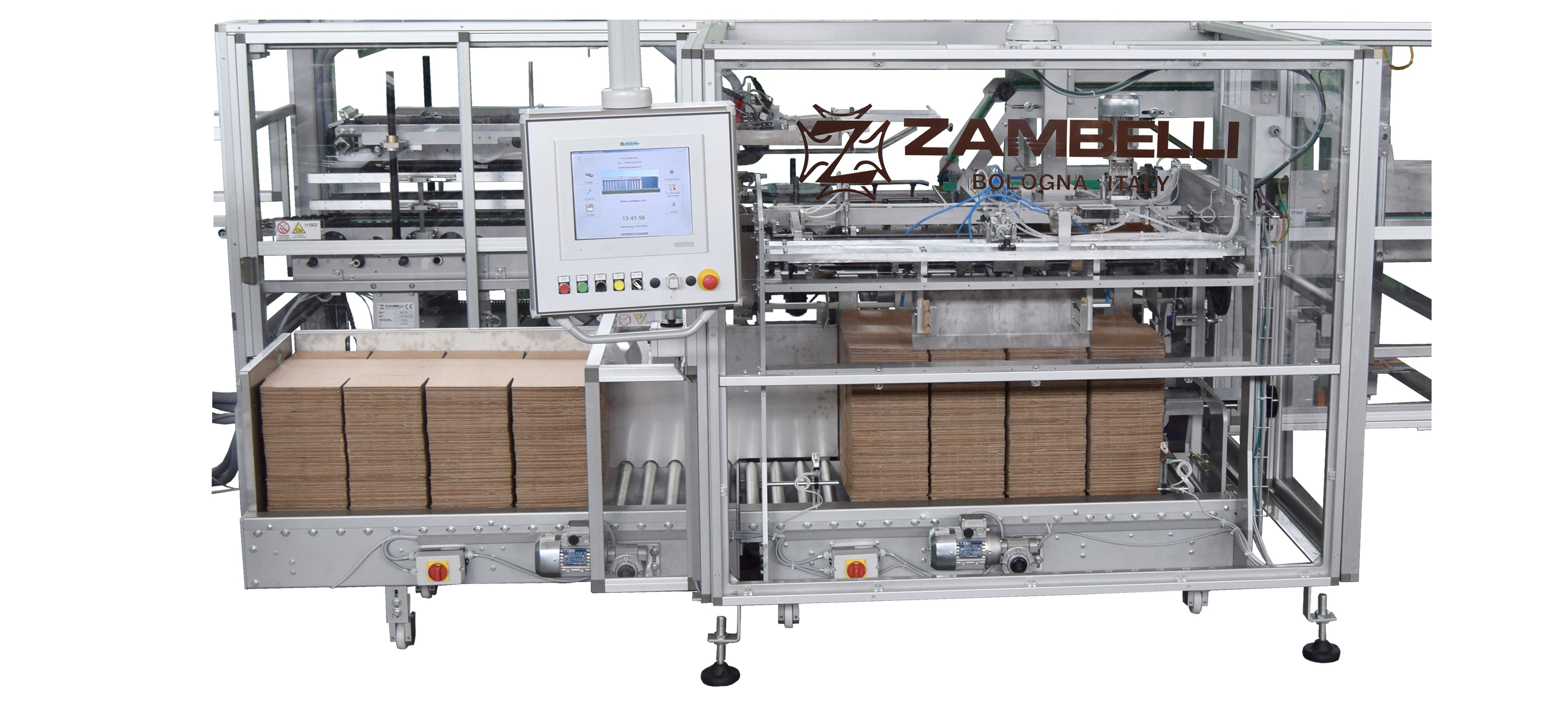 Virtually all products can be packaged in cardboard, even the most fragile ones such as bags. This is because the cardboard forms a self-supporting rigid structure that can also bear the weight of other cartons stacked on top of it on the shipping pallet.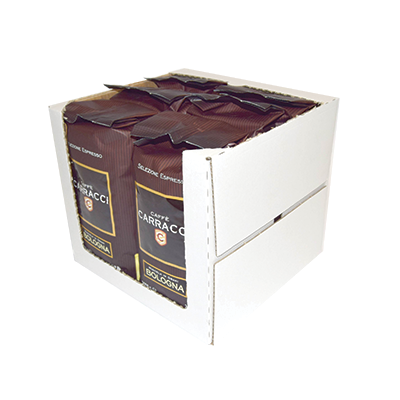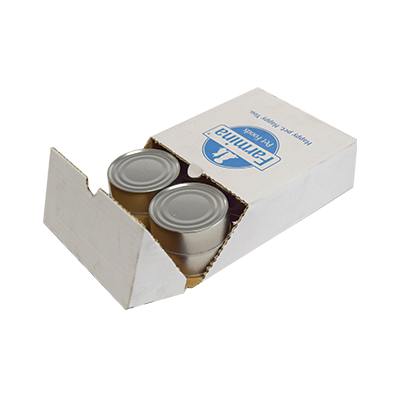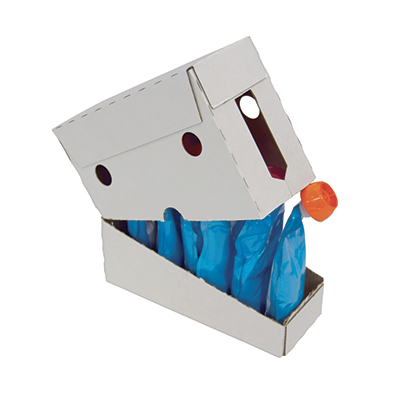 Cardboard packagies are also biodegradable, except for any additional stickers or labels.
Heat-shrink film as secondary packaging: its form and how it works
Heat-shrink film comes in the form of reels, and can have different sizes and thicknesses.

When exposed to a heat source - the so-called shrink tunnel in the case of Shrinkwrappers - it shrinks and adheres to the object around which it is wrapped.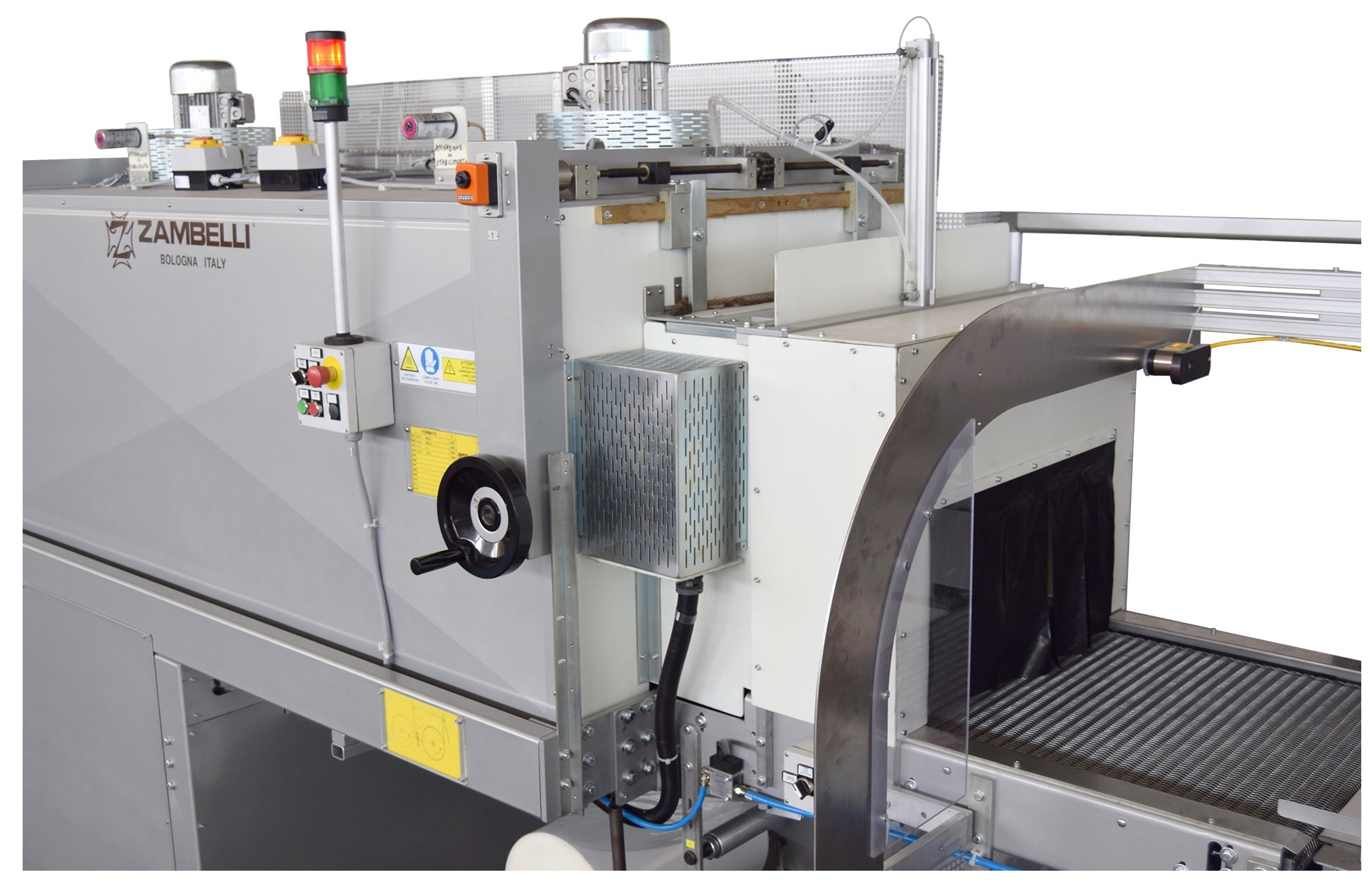 Conventional film can be made of PE, PET, PP, PTFE, PVDF, PVC or other plastics (including recycled).

Biodegradable film, on the other hand, is composed of bioplastics, which are plastics made of organic materials (e.g. polylactic acid or PLA). They may also be compostable.
Why choose heat-shrink film
This material has four features that distinguish it from others and meet specific production and market needs.
The key properties of heat-shrink film
Waterproof: it is water resistance, making it suitable for protecting packages from rain, moisture and condensation.
Strong: it withstands mechanical stress, and does not tear or rip while the packages are being transported and stored.
Aesthetic: it is transparent and printable, making it easy to identify its contents, and can enhance them with promotional graphics and messages (e.g. the water packs sold in supermarkets).
Economic: designed and made to be increasingly thin without sacrificing its technical specifications, in order to minimise the use of plastic and reduce energy consumption for the shrinking process.
Cardboard as secondary packaging: its form and how it works

There are various kinds of cardboard: flat cardboard or paperboard, simple corrugated cardboard and double/triple walled corrugated cardboard.

The properties of corrugated cardboard, which is the most common type used in packaging, are linked to the properties of the individual sheets from which it is made.

Combining different sheets can create numerous possible types of cardboard. However, the market is consolidating the use of those cardboards that best solve the problems associated with storing and handling goods.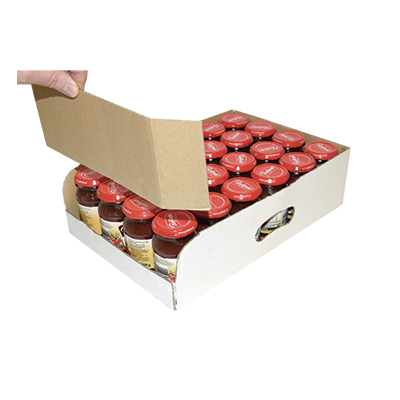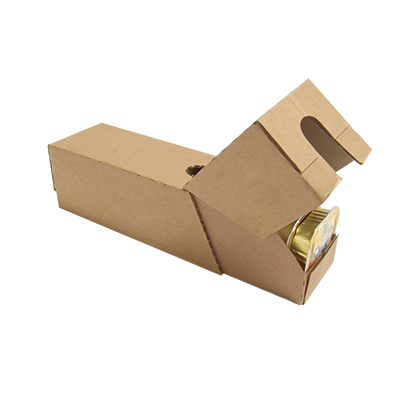 Why choose cardboard
Cardboard also has features that are able to meet production and market needs.
The key properties of cardboard
Robust: depending on the cardboard chosen to package goods, they are protected at every stage from packaging to point of sale.
Versatile: it can be used to group, transport and protect virtually any product from any sector, including food, textile, pharmaceutical, industrial and others.