Cartoners machines production
Are you interested in the cartoners machines production? Zambelli Packaging, a company that for over forty years is engaged in cartoners machines production, designs and manufactures cartoners machines, also following phases of design, construction, assembly, installation, technical documentation, service, spare parts and upgrades.
In cartoners machines production, you can find the AP80 automatic cartoner, the best choice to wrap -around or pre-glued cartons to ensure a high quality of the final product. The key feature of this machine is the inclined type blank magazine from which blanks are drawn through the use of suction cups fitted on a swing arm.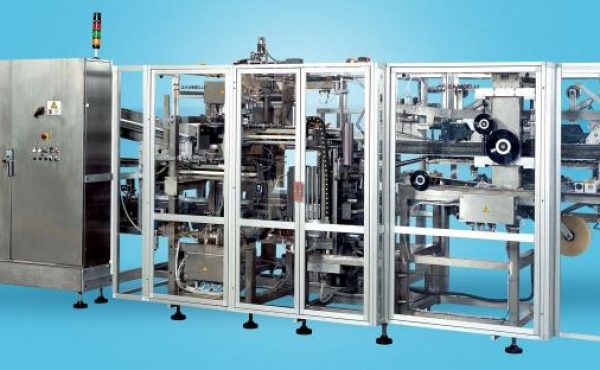 In cartoners machines production, Zambelli Packaging proposes automatic cartoners machines that pack cartons tuck-in or hot glue, and adjusted as quickly and simply with special sliding clamping handles. Also, the transparent access doors located on the AP80 cartoners' sides facilitate cleaning and maintenance, with switches connected to the emergency circuit that block the car if opened, ensuring high levels of safety.
In addition to cartoners machines production, Zambelli Packaging is also involved in the design and implementation of shrinkwrappers, case packers and robotics that offer the following advantages:
Integration with bundler and then leaving the tape to the accumulation phase.
Perfect adhesion even in the processing of bottles filled, even in cold summer environments, avoiding humidification of the film with the positioning of the handle before the packaging of the product.
Facilitating and accelerating the filling of the adhesive and the paper.
Handle applicator that works on al shrinkwrappers on single, double or triple lane.
Want to know more about our cartoners machines production?
If you would like more information on our cartoners machines production, contact us and we will reply as soon as possible!