Case packers for sale in US
Reliable cartoners for RSC and wraparound cases
Are you looking for high-quality, efficient case packers available on the US market? Zambelli Packaging is an Italian company that sells case packers in the United States. Zambelli's machineries are sturdy and reliable: they're produced by a company that has 50 years of experience in this field and can therefore ensure top-quality packaging for many different products and raw materials.
Discover the many features of Zambelli's case packers
The company deals with the design and production of high-quality case packers since 1969. Our staff has many years of experience in this field, it's highly trained and constantly updated on all the latest innovations. For all these reasons, our case packers are innovative, efficient and lasting, and they can ensure many advantages:
They feature an easy format change-over;
They're able to run any type of cardboard, RSC or wraparound;
They feature transparent doors to facilitate cleaning and maintenance operations.
Models of case packers provided by Zambelli
Choosing Zambelli Packaging means relying on the expertise and know-how of a leading brand in the field of packaging. The company, indeed, has become a reference in the market of case packers, thanks to the successful solutions provided through all these years. Zambelli can offer many different models of case packers, such as:
AP200 Case Packer
FRC Case Packer
RCV Case Packer
AP200W wraparound Case Packer
WR 20-30-40 Case Packer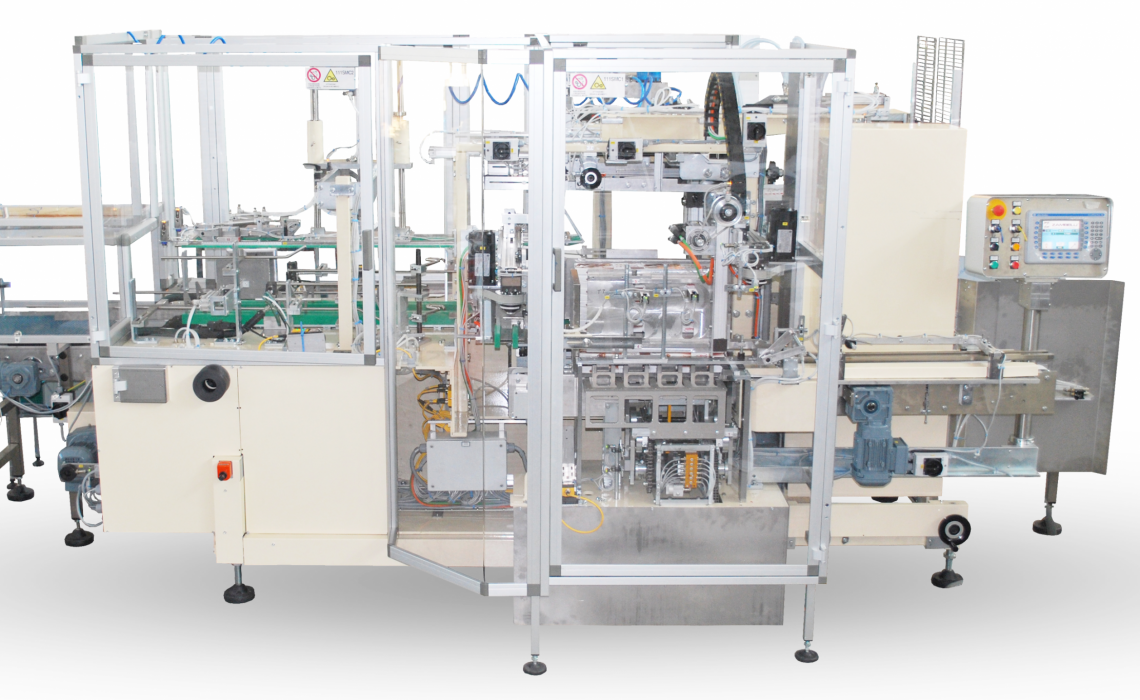 More information about case packers
If you're looking for more information about the sale of case packers in the US, contact us by filling in the form in the contact section. An expert member of our staff will promptly answer all your doubts and requests.