Packaging machines for cosmetics
The right machines to bottle cosmetics
Zambelli Packaging is an Italian company – established in 1969 – that deals with the production and sale of packaging machines for cosmetics. These machines have reached a state-of-the-art condition and they feature the latest innovations and technology in order to always ensure a perfect, safe result, simplifying the work of operators. Zambelli, indeed, can count on a highly trained team of experts, constantly updated on the latest trends and innovations from the market.
Why choosing our machines to pack up cosmetic products?
Cosmetics market has constantly developed and gained importance through the last few years. Products have been diversified; new ones have been introduced and new sectors have been developing– skin care, hair care, nail care and make-up are now widely spread worldwide. Because of the increasing competition, packaging changed too, following these mass trends. In this industry, then, products are often packaged in nicely shaped, but unstable or fragile bottles and jars. Packaging these products, therefore, requires precise, reliable, careful machinery. Choosing Zambelli's solutions means exploiting advantages such as:
Easy installation and facilitation in training;
Low wear and easy maintenance, making operators more autonomous;
Low power consumption that reduces environmental impact;
Effective, precise process even in case of unstable or fragile bottles.
Zambelli's machines for cosmetics
Zambelli Packaging design and manufactures a wide range of machines for cosmetics. Thanks to state-of-the-art technology and innovative systems, they are suitable to overtake issues coming from using nice but unstable and particularly-shaped bottles. These machines are reliable and effective in grouping every type of container, especially the widely used PE PP bottles. Among many machineries provided by the company, the following are mainly indicated for this industry:
And many other machines suitable for use in cosmetic industry are available in Zambelli's offer.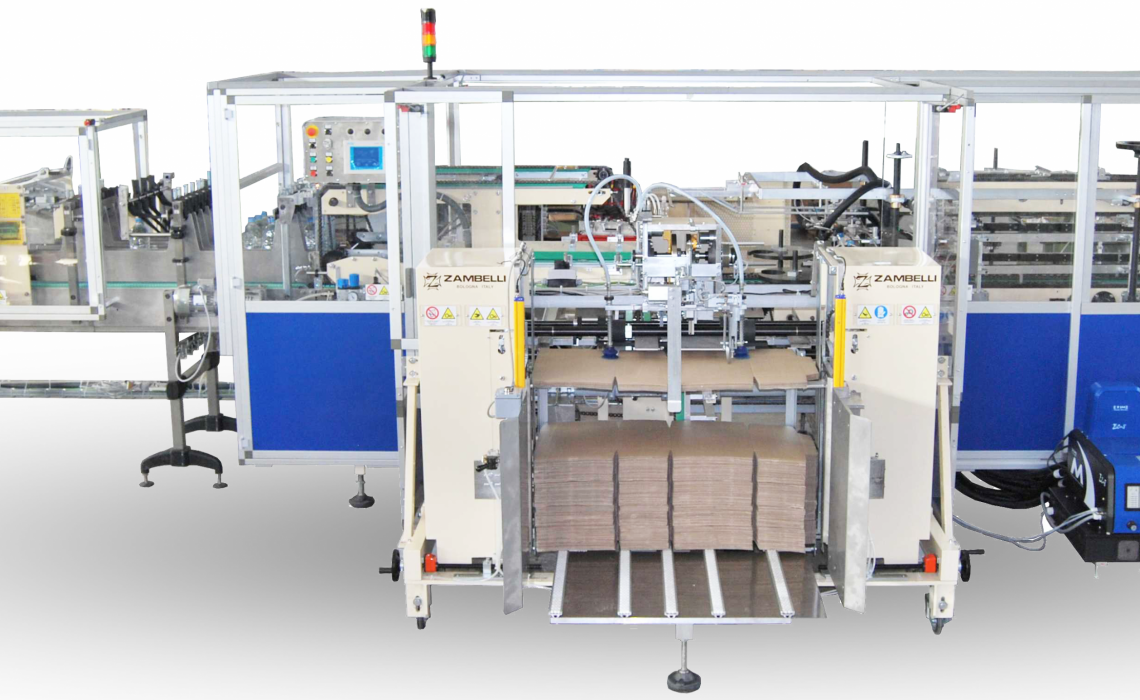 Further information about packaging machines for cosmetics
Are you looking for more indications about packaging machines for cosmetic industry? Send us your questions and requests through the form in the contact section; an expert member of our staff will answer as soon as possible.